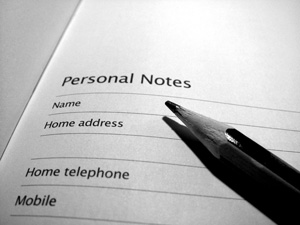 CV's
Mathew Heath
PROFILE:
A skilled Commercial Manager with extensive experience gained from 17 years working in various sectors in the construction industry. Practical experience has been gained working in the private and public sector with sub-contractor, contractor and client organisations. This has been reinforced with extensive and almost continuous academic development including a BSc in Quantity Surveying, a Law Degree and Post Graduate Diploma. In addition I am currently completing an MSc in Construction Law. I always seek to rely on standard IT applications to enhance efficiency, but in addition I am highly competent and fully embracing of the traditional skills of subjective pragmatic analysis and presentation. Trust, loyalty and integrity are held in the highest regard, as is focus on delivering value to clients.
ABILITIES
• Data analysis in order to present to best advantage.

• Challenges constructively

• Results driven

• Detailed when required, pragmatic when appropriate
ACHIEVEMENTS
• Successfully mentored a candidate through the CIPS programme.

• Worked full time for a 12 month period on a multi million pound claim which resulted in a £7m saving for the client organisation.

• Led the competitive Procurement process from its inception on behalf of a client organization.

• Commercially administered numerous projects from less than £100K to multi-million.

• Introduced fair and equitable processes into a clients procurement of Design Services.

• Led the Bid Management on behalf of a medium sized contractor.

Lyndon Middleton

PROFILE:
A self motivated Commercial and Contracts Manager with 27 years experience in the building and construction industry, the most recent of which have been with Network Rail. Experienced manager with team building attitude, focused on goal achievement. Practical approach to generating efficiency and quality in the commercial process. Track record of utilisation of information technology. Collaborative and alliancing experience. Hands on problem solver.
ABILITIES
• Managing teams to succeed

• Highly developed negotiation skills

• Challenging and Intrusive

• Result oriented.
ACHIEVEMENTS
• Managed the commercial function of the implementation of a £120m annual structures, property and outside parties programme.

• Directly managed a team of 17 quantity surveyors and two planners, assigning projects and tasks and motivating the team to meet deadlines
.
• Indirectly managed 30 commercial staff within two framework contracts.

• Led the client team in resolving a £7m dispute on a specific scheme.

• Facilitated team workshops in order to maximise teamwork and achieve objectives.

• Set commercial strategy for two contractor\client integrated project teams with a total staff of over 100 building a partnering and continuous improvement culture.

• Introduced supply chain process improvements in order to maximise efficiencies

• Introduced supply chain workshops in order to expand the supply base.

• Part of successful framework contract that was awarded "Maintainer of the Year" at the 2003 Rail Awards.

• Attended intensive advanced project management course and utilised techniques to lead improvement plans which resolved issues on an under performing project.

• Led the introduction of robust risk & value management processes throughout the programme of works.

• Led improvements to the estimating function leading to feedback and analysis on unit costs.

• Led the introduction of e-tendering.